Plus don't miss your weekly meal plan!.
Casseroles | Chicken | Slow Cooker | Cake
Hello fellow cooking enthusiasts:
Whether you're throwing a party or going to a friend's potluck, bite-sized appetizers are always a hit. If you're looking for more inspiration, check out these cute and tasty one-bite wonders below. You're sure to find a new hit recipe.
Plus, don't miss on Galentine's Day Recipes, the Recipe of the Day, and Your Weekly Meal Plan!
For more recipes, visit RecipeLion.com.
It's time to find the perfect wines to pair with your favorite quick and easy recipes! Our new free eNewsletter, The Wine Buying Guide, will provide you with all the information you need to pick out your new favorite wines. Subscribe today!
P.S. February 13th is Galentine's Day!
You might like
Challenge of the Week
How to Make a Cake with Soda
It's true. You can make a cake using just cake mix and a can of soda! This microwave mug cake is the perfect single-serving treat.
P.P.S. Coupons, promo codes and cash back savings – free from our sponsor. You get cash back at any of 1,800 stores any time you start your shopping trip at Ebates.com. There are no points to redeem, no forms to mail in, and no fees. All we need is an email address so we can notify you when your cash back has been credited. To date, our members have already earned more than $250 million and you can join them today! Click here for more details.
Recipe of the Day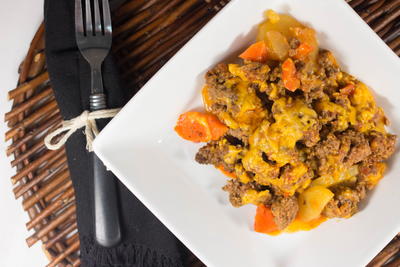 THE TEN
Ten Cakes Everyone Made in the '50s
This email was requested by: ignoble.experiment@arconati.us Unsubscribe, Modify or Add Newsletters: Click here.
Request information about advertising in this eNewsletter: Click here.

To ensure delivery of this newsletter to your inbox and to enable images to load in future mailings, please add mail@recipelion.com to your e-mail address book or safe senders list.

Quick and Easy Recipes is published by Prime Publishing, LLC.

This e-mail was sent by: Prime Publishing LLC
3400 Dundee Road
Northbrook, IL 60062
United States of America
Copyright © 2017 Prime Publishing LLC. All Rights Reserved.

Privacy Policy. By using this site you agree to our Terms of Service.
To learn about our email partners' privacy policies, click here.